'Never Give Up' Stories of our ACR Pros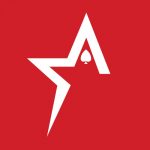 By Bob Garcia
Jeff Boski, Chris Moneymaker, Jon Pardy
This may come as a surprise to you (new to this writer), but August 18th is 'Never Give Up day' and it's celebrated every year worldwide in honor of all of those who never stopped believing they could succeed.
To mark the occasion, our Americas Cardroom pros were kind enough to put together their best 'Never Give Up' stories of their lives.
From finally persevering after not cashing in 14 consecutive WSOP Main Events, to overcoming his fear of wrestling a girl in high school, these true stories are worth a read.
Before I played poker for a living, the idea of me ever playing the $10,000 WSOP Main event was just a pipe dream.  I got serious about poker in 2003, the same year that Chris Moneymaker sparked the poker boom.  I played on Party Poker and PokerStars with the dream of being my own boss and playing poker for a living.
Fast forward to 2005.  I won a PokerStars satellite that gave away a $12,500 WSOP Main package.  I was on cloud 9.  I busted to Chris Jesus Ferguson on Day 2.  For the next 13 years I played the $10,000 main event regardless of my bankroll.  I usually sold around 70% of my action so it was effectively a $3,000 tournament.
In those 14 years I never came close to cashing.  $140,000 invested, $0 returned.  The biggest and softest poker tournament in the world and I never had that perfect combination of playing well and running good to sniff a min cash.
In 2019 I did an interview for ACR before Day 1 of the 10k WSOP main.  I addressed my 0-14 main event curse and told them that 2019 was going to be my year!  I would not go 0-15!
Here was my day 1 vlog:
At the end of day 3 I had a healthy stack, and I knew I would be cashing soon.  I looked around the Rio Amazon room and behind me was none other than Chris Moneymaker.  He also had a healthy stack, and we exchanged some friendly words and made it into the money and bagged up for day 4.
I never gave up the dream. I am lucky to have the opportunity to play the 10k WSOP Main Event every year and have a shot at life changing money.  Sure, I am now 1-15 and down $130,000, but it feels like a victory to me.
Chris Moneymaker (non-poker related)
I was a good soccer player going into my sophomore year in high school but wanted to pick up another sport.  I liked boxing and physical sports, so I decided to try out for the high school wrestling team.  At that point I weighed 118 pounds and there was no one else in my school in the 119-weight class so I was immediately put into the varsity spot by default.
Having never wrestled I was getting destroyed in practice, mostly by a kid who moved from Ohio and was the regional champion at the weight class above me.  Well, once the season started it got even worse. I went a big 0-15 in my wrestling matches that year, mostly being pinned.  I was not good obviously, but I decided to stick with it, and I went to wrestling camps over the summer to try and get better.
My junior year I had a new kid in my weight class, so I had to compete for my varsity spot.  Well, I BARELY won the match on points to maintain my spot on the varsity roster and pick up my first "win".
That is when the fun started!
The first wrestling match of my junior year was held as an exhibition in front of the entire school during the day.  To make matters worse, my first opponent for the year (for this match where everyone was watching), was against the only girl wrestler in the area.
She was the "trailblazer" at that time, competing in the male dominated sport.  I was mortified and wanted to quit the team or play sick.  I had never won a real match and was going to have to wrestle this girl in front of the whole school.  I had weeks to contemplate being sick or quitting the team.
Being a junior in high school I had no confidence and getting beaten up by a girl is not good for your reputation.  If I did win, then I beat up a girl.  It seemed like a no-win situation that was destined to kill me socially either way.
My coach, an old army vet, didn't share my concern and told me to get ready for the season.  Sigh!!!!!   Well, the big day came, and I pinned the girl in 45 seconds.  It ended up not being a big deal after all (since I won) and I went on to have a very good wrestling career in high school by the time I graduated.  Side note: I graduated in the 129-weight class…today I weighed in at 265…. re-sigh!!!!
My life has never had a bunch of stability, or certainty for that matter. I always seem to take the road less travelled and have found myself in some interesting/tight spots. I put myself in those spots.
My entire life all I wanted to be was a hockey player. From the time I first laced up the skates, it's all I could talk about. I spent countless hours on the ice, in the gym, and travelling to try to make this dream and passion a reality for the rest of my life. It was at 21 years old, right after I signed my first pro contract that this dream came crashing down. After 2 shoulder surgeries and multiple concussions, I couldn't find a doctor to clear me to play. I was devastated.
I spent the next 6-7 years lost in a whirlwind. I bounced around random jobs (cook, server, salesman) but legit had lost all passion for everything and anything.
During this time, I was even fortunate enough to be cast on Big Brother Canada and have some amazing experiences and meet some amazing people, but it wasn't enough to haul me out of my slump. I fell into a deep hole of addiction and pushed most of the people who cared for me away. I was struggling mentally and found myself without a place to call home as I couch surfed at my friend's houses.
I was headed down a dark path, and I was doing nothing to stop it. I felt like I was literally on a "highway to hell" and I couldn't find the breaks.
It was at this time, and probably my lowest, that Bill Perkins put out a post about the Thirst Lounge. It was an opportunity to learn the game of poker (that I pretty much knew nothing about), surround myself with motivated poker players, and live in the Virgin Islands for a year.  I got picked.
I wasn't going to apply. I wasn't going to even attempt to go on this journey because the voice in the back of my head was so strong saying "you're going to royally fuck this up". And in the beginning, I kind of did.
I drank way too much, and I found a way to get drugs. For the first two weeks, I was a mess. Nothing had changed but I believe Bill saw something in me at this point worth saving. I'm still not sure what it was, but he introduced me to a man named Elliott Roe. I had a few sessions with Elliott, felt the support from Bill and the entire Thirst Lounge crew, and finally decided enough was enough. No matter what people were in place to help me through my life and demons, nothing was going to change until I took the reins over my own life.
Going through all these life changes and learning more about poker, I fell in love with the game. I found something again that I was passionate about. I was surrounded by likeminded people, with likeminded goals who supported and lifted each other up daily.
In the run of 6 months, I went from addiction/no place to call my own, to clean and working with some incredible people (with some even more incredible views ha-ha).
I often wonder what my life would be like today if I hadn't taken that step to apply for the TL. If I'd have just given up and accepted the hole that I was in was going to be my life.  If I hadn't taken a chance, stepped out of my comfort zone, put myself out there, I promise I wouldn't be anywhere close to the man I am today.
Today (2.5 years later) I'm a signed Pro with America's Cardroom (still baffles me to say that) and I'm so grateful that things are still falling into place and I'm moving forward. I still have a lot of work to do, but we are on the right path. We won't give up! 💪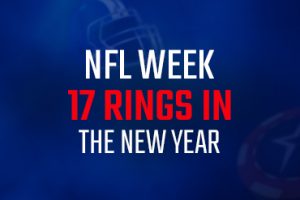 NFL Week 17 Rings in the New Year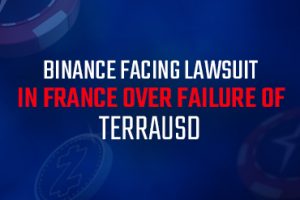 Binance facing lawsuit in France over failure of TerraUSD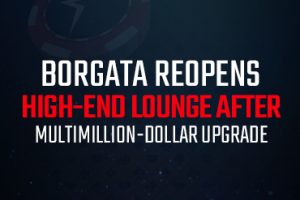 Borgata reopens high-end lounge after multimillion-dollar upgrade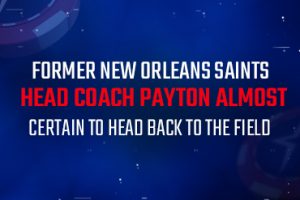 Former New Orleans Saints head coach Payton almost certain to head back to the field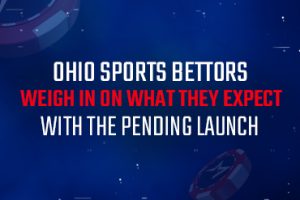 Ohio sports bettors weigh in on what they expect with the pending launch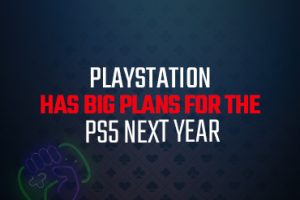 PlayStation has big plans for the PS5 next year
CS:GO competitions are turning players into millionaires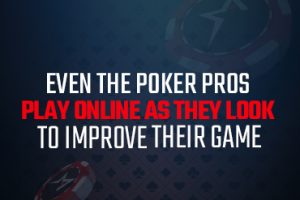 Even the poker pros play online as they look to improve their game