Celebrity Millennials Saving For Retirement Using Bitcoin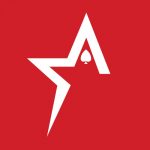 By Bob Garcia


Notice: Trying to access array offset on value of type bool in /var/www/wordpress/americascardroom.eu/wp-content/themes/americascardroom/single.php on line 33


New ideas are often best implemented by the young, and that seems to be true of Bitcoin as well, as many people in their twenties – millennials in the marketing term for their generation – are turning to the crypto world to plan for their retirement.

From Paris Hilton to Ashton Kutcher, cryptocurrency is frequently becoming part of a mainstream investor's wallet.

More and more millennials can envision a cashless future, and they are investing in it. Bitcoin is becoming a standard asset in an investment portfolio.

They're another 1%, not the one with all the bank issued money, rather a small number of people buying, selling, and trading Bitcoin on their intelligent phones and computers. Some of these wiley twenty-somethings as a bedrock for long-term savings. Some experts worry that could erode traditional markets.

Roshaan Khan is a 20-year-old student at Virginia Commonwealth University and a millennial. He invested in bitcoin and ethereum and encourages his friends to do the same.

Khan is so enthusiastic about cryptocurrencies he plans to pay off his student loans with crypto. He is also a big fan of decentralization and thinks the central banks have too much power and cryptocurrencies are a naturally occurring equalization to that power.

Andreas M. Antonopoulos, the author of Mastering Bitcoin and The Internet of Money, understands the mistrust of millennials. It makes cryptocurrencies more attractive. They have never betrayed the millennials.
Chipotle celebrating National Avocado Day with week-long $200,000 crypto giveaway
Celtics and Nets reportedly discuss Durant, Brown trade
Sunday Recap: Big day of action highlighted by the $10 Million Venom
Texas could protect cryptocurrency in its constitution
South Dakota casinos continue as easy marks for thieves
The New Orleans Saints are looking at a potential Rookie of the Year candidate
Alabama, Minnesota both confident in sports betting legislation
Rumors hint at upcoming Black Panther video game