Nevada Gaming Commission Reaffirms Stance on Marijuana in Casinos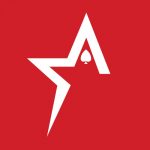 By Bob Garcia


Notice: Trying to access array offset on value of type bool in /var/www/wordpress/americascardroom.eu/wp-content/themes/americascardroom/single.php on line 33


The Nevada Gaming Commission held a meeting last Thursday to reevaluate their policy on marijuana after the state's successful launch of recreational sales in July. The commission came to the unanimous decision to reaffirm their previous stance against any form of marijuana use within state casinos.

The state currently faces some challenges since the launch of recreational marijuana sales. One of the biggest challenges is providing a place for Sin City tourists to use the drug. All forms of public marijuana use remain illegal. The recent meeting confirmed that Las Vegas casinos would not be the solution. That is, so long as marijuana remains illegal on a federal level.

The meeting covered some topics related to the newly legal industry. Commissioners discussed the benefits and risks of allowing casinos to host marijuana-related events, potential partnerships between gaming companies and cannabis businesses, and financing issues between the two industries.

Concerning business dealings and finances between the state cannabis industry and the gaming industry, the commission concluded that decisions would be made on a case-by-case basis. However, their official recommendation for gambling businesses is to avoid all association with the cannabis industry at this time.

Gaming regulators are still urging state casinos to monitor their premises for patrons who appear to be under the influence of marijuana. They encourage casinos to institute in-house measures to prevent all forms of federally illegal drugs from entering casino property including state-legal marijuana.
Chipotle celebrating National Avocado Day with week-long $200,000 crypto giveaway
Celtics and Nets reportedly discuss Durant, Brown trade
Sunday Recap: Big day of action highlighted by the $10 Million Venom
Texas could protect cryptocurrency in its constitution
South Dakota casinos continue as easy marks for thieves
The New Orleans Saints are looking at a potential Rookie of the Year candidate
Alabama, Minnesota both confident in sports betting legislation
Rumors hint at upcoming Black Panther video game